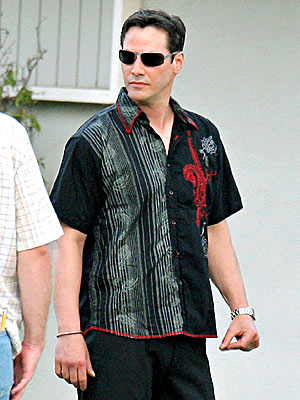 Just recently, a study trying to assess what physical beauty really means was started. In that study, pictures of volunteer men and women aged 19 to 60 years old were shown on the screen and another group of participants would rate the physical attractiveness of their face.
Accordingly 32 pictures of Hollywood stars and figures are shown to the same group of people, and Keanu Reeves is one of them. Other stars include Meg Ryan, Greta Garbo, and Rock Hudson.
In the study, it was found out that women with smaller nose and chins are considered attractive. Those who has larger distance between the eyes and narrower lips also fared well.
Men are considered attractive if their face can be divided into three equal vertical parts. Symmetry between the upper tips of the nose and lips is also important.